(CNN) — Last year, it seemed like Miley Cyrus didn't own a single shirt that was longer than her rib cage. Peplums were the ultimate in waist definition. Skinny, colored jeans were the Spandex-filled answer to every girl's denim dreams.
When a fashion trend takes hold, it seems like it's everywhere, from red carpets to fashion magazines to paparazzi snapshots to your local department store. Of course, even consumers know that what seems like a great idea at the time will probably have an expiration date. But how do you know when it's time to purge your closet?
"The thing about fashion is it's completely cyclical," said Lilliana Vazquez, the author of "The Cheap Chica's Guide To Style: Secrets to Shopping Cheap and Looking Chic."
One of the boldest runway statements last year was the "punk/grunge" look by designer Hedi Slimane for Yves Saint Laurent's fall 2013 ready-to-wear collection. Almost 20 years earlier, Marc Jacobs debuted a grunge music-inspired Perry Ellis collection full of punky plaid, ready-for-a-fight Doc Martens and and layers upon layers of attitude. (Jacobs was fired from Perry Ellis shortly after.)
When she saw punk and grunge re-emerge in fall 2013 collections, Vazquez confessed she had a "cringe" moment.
"I was like, 'Oh, is that really happening?'" she said. "You saw it the first time, and it didn't look good on anyone, and then you're seeing it again."
Does that mean that you should have popped those MC Hammer pants into a time capsule, or held on to your Baby Spice-style platform sneakers from 1996?
Um, no, fashion experts say.
 Young people who didn't experience the trend 20 years ago might have fun experimenting with these looks, Style.com's executive editor Nicole Phelps said, but that doesn't mean they're going to flatter the majority of body types. Some of the 1980s-inspired looks that seemed on-trend last year "feel more like a fling," she said.
In fact, here are the fads of last year that fashion experts agree should no longer take up space in your closet.
Peplum waists
"One (trend) that we've seen kind of making its way out is the peplum," Vazquez said. The peplum was everywhere last year, she said — on dresses, shirts and jackets. "Those are so 2013. I would get rid of those," said SheFinds founder Michelle Madhok.
Colored, chemically washed, ripped or skinny denim
Raw denim in mid-toned blue and the occasional unfinished hem is looming on the fashion horizon for jeans, Phelps said. It's a look that's more accessible than the almost universally unflattering high-waisted, acid-washed cutoff jeans that had many a (cringeworthy) moment in 2013. When Sasha Obama wore a pair this summer, Vazquez said she thought, "Oh my gosh, what?! How did you let her out of the house like that?"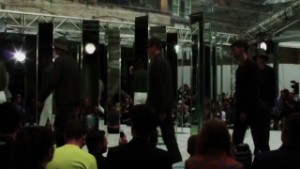 London hosts fashion week for men London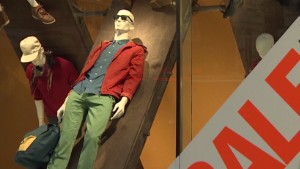 Are you 'fashion literate'?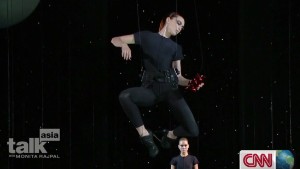 Handbag designer pushes the envelope
Wedge sneakers
Go ahead and call it: Wedge sneakers were the "Ugg of 2013," Madhok said. Designer Isabel Marant put them on the map last year, and the entire Style.com office was crazy about them, Phelps said, but now "they feel played out."
Cutouts
The revealing cutout details of 2013 dresses have been replaced by sheer fabric, said Sheila Aimette, the vice president of fashion trend forecasting company WGSN. In 2014, she said, sheer paneling and insets are going to appear for the the spring season, she said, harkening back to the 1990s, "Clueless"-styled fashion statements.
Flatforms
Sorry, these high-soled shoes just don't look good on anyone. "They make your legs look chunky and they're hard to walk in," Madhok said. "They're not doable."
Neon
"Fashion certainly seems to be moving away from that flashy sensibility," Phelps said. There is a quietness to the spring and pre-fall collections of 2014, with light pastels instead of Day-Glo-type yellows and pinks.
Crop tops
The barely-there crop tops that Miley Cyrus and Rihanna helped popularize in 2013 turned out to look good only on them, and a few runway models. Nobody else bought them.
Stay in touch!
Don't miss out on the conversation we're having at CNN Living. Follow us on Twitter and Facebook for the latest stories and tell us what's influencing your life.
For spring, they're morphing into something longer and boxier. Sure, you could attempt to layer a 2013-style crop top with sweaters during the colder months of 2014, but as Phelps points, out, there's already a backlash to fashions that leave little to the imagination.
"In music, we really miss the '90s rock girls," Phelps said. "They weren't stripping down to their bra and underwear like the Miley Cyruses of today. There was a real, strong, almost feminist message to a lot of their music and we're longing for that in terms of pop culture. Maybe that will reflect back on fashion."
But stop right there — don't shove everything in the trash bag. Just because it's 2014 doesn't mean all of last year's trends have magically disappeared.
If you picked up a 1940s/1950s look — hyper-feminine silhouettes in dresses and skirts, or more masculine blazers and pantsuits — try slipping those into your office wear.
Young women are still gravitating toward glamorous takes on athletic wear — embellished sweatshirts and vintage-styled sneakers, for example.
And don't give up on grunge just yet, Phelps said: Those slouchy shirts seem trendy, but they're "classic casual."
CNN